Sales Kits
Driving Your Business Forward
Revealing new devices in person to surgeons is a critical opportunity to convert competitive accounts. Our professional, high-quality sales kits help your team deliver an organized, controlled, and impactful first impression every time.
The craftsmanship of each kit is completed by Amish seamstresses. The embroidered identification of product contents and corporate branding completes the high-quality look of our sales kits.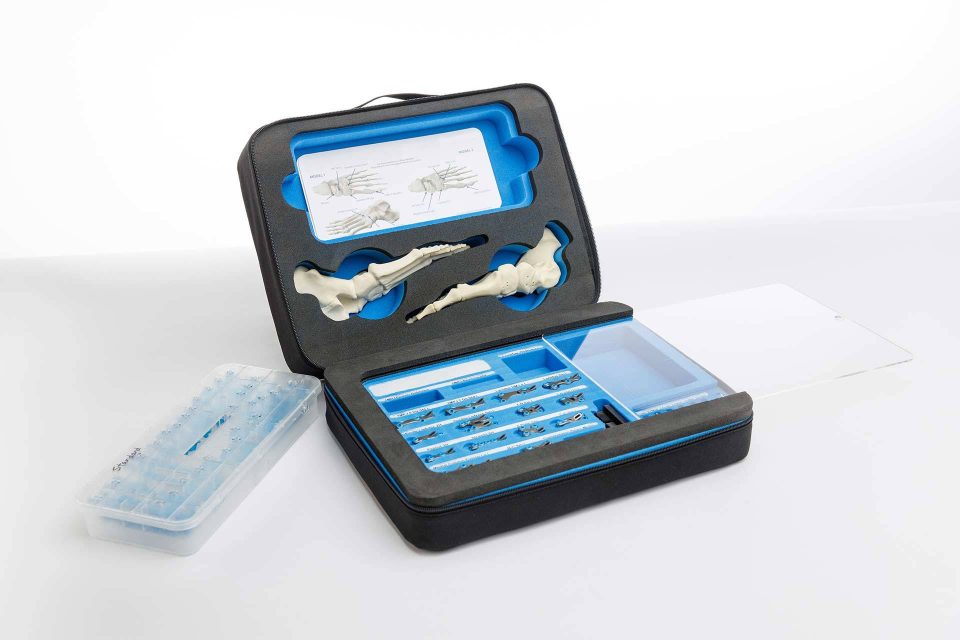 This type of sales kit uses both sides for product presentation. Clear acrylic slides are used to identify contents by proper names. A heavy-duty handle and shoulder straps are available for heavier collections including metal implants.
This sales kit is often used to provide storage on one side and feature a presentation on the other. Inside, the kit presents three steps of a surgical procedure following from left to right, such as:
Position
Correction
Final Implant Construction
Sliding Panel Feature
This is a feature that can be added to a book-style sales kit. Clear acrylic panels can reveal details of the product, yet control access to keep your audience engaged. Opaque covers can also be used to shield contents that may not be applicable to every presentation.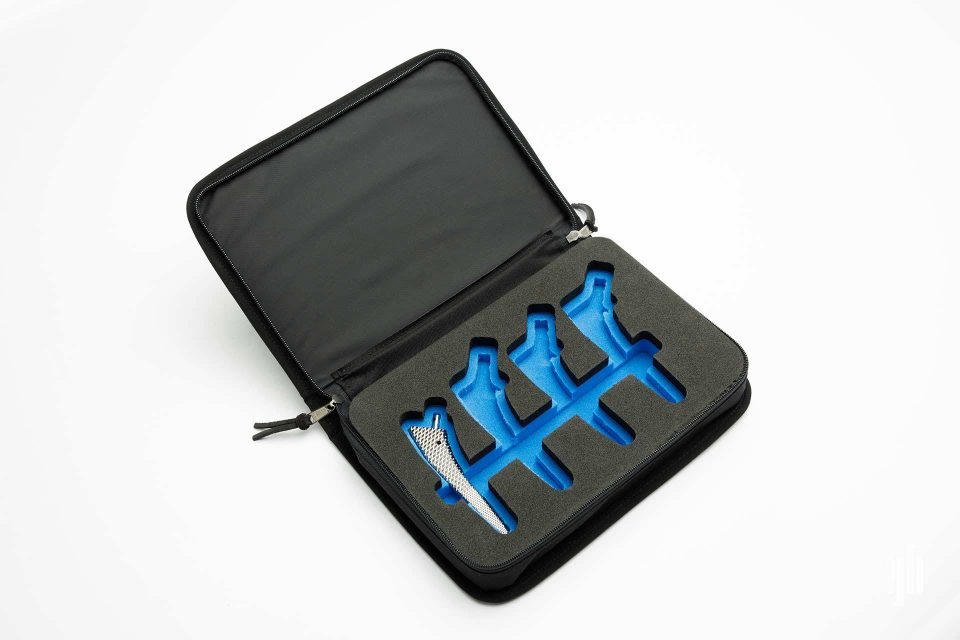 This lightweight hand-held presentation kit includes one foam insert. The portfolio style excels at providing an elegant and discreet display of small collections and items. This style of sales kit will easily fit under the arm.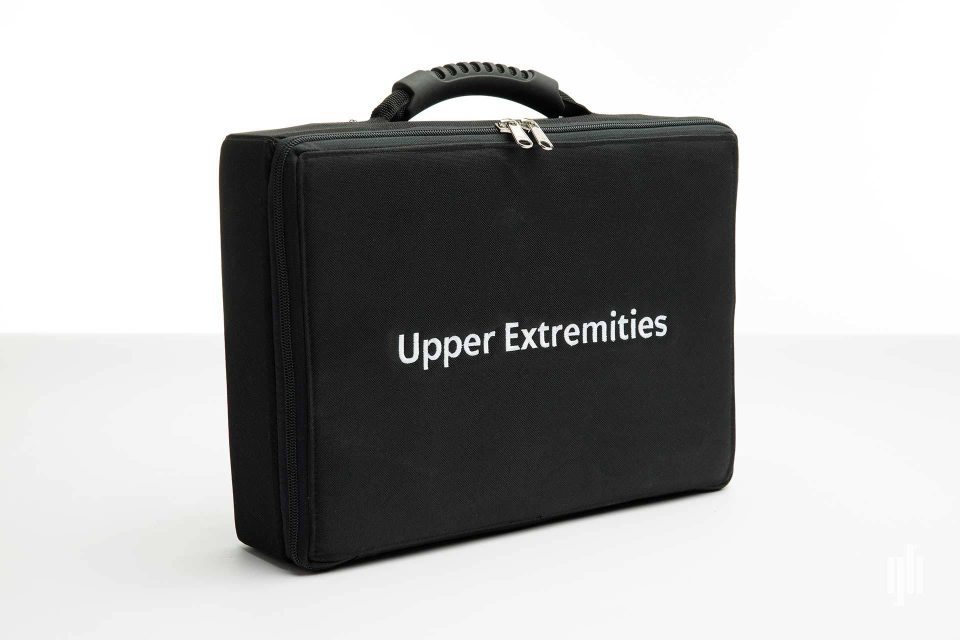 Top-Loading / Stackable Insert Style
Similar to the book style, this lightweight hand-held presentation kit also allows for both top and bottom foam inserts. The kit provides additional space for storing surgical tools in addition to implants and models.
When flexibility is key and future changes to your product line are possible, this top-loading and hard-sided case allows for easy exchange of foam trays.
With broad portfolios, this style is great for hand-selecting items for a presentation based on the customer.
I was initially introduced to OsteoShape while working for a leader in the Orthopedic space and quickly became impressed with their sales presentation materials. The team at OsteoShape is now my first call when developing new sales tools!
Nick Higdon — Senior Product Manager
Frequently Asked Questions
How long will it take?
Each project is unique. For complex projects involving design and development, we will first schedule a virtual meeting with you and then provide a "scope of work" document detailing a timeline for the steps to completion.
Most projects require prototype approval, which can occasionally lead to delays depending on your company's approval process. Changes to the scope of work can also delay the project, so a thorough understanding of the project upfront is critical.
Our team will work with you throughout the process to ensure unnecessary delays don't occur.
How much will it cost?
We quote all of our work based on time and materials. As a general rule, the first model is always the most expensive model.
Who does the work and where is it done?
Phil and his team are all experienced in the creation of 3D printing, masters, molds, high-quality paintwork, and finishes. We have made bone models and implant replicas for years at our on-site facilities with a variety of equipment and processes located in Warsaw, Indiana.
Any outside work is completed in the USA, generally in close proximity to our Indiana location to save time and reduce shipping expenses.
Can you work with an engineering file?
Yes, we routinely work with Unigraphics, Solidwork, Parasolid, and mesh files provided by customers and have experienced orthopedic engineering resources to assist you.
Starting with your files is the easiest way for us to begin work.
The Process
How Does it Work?
1
Define Project Scope
We start with your description of the need and create a written project scope. The scope of work can be done in person or virtually.
2
Design & Development
Our design & development team will create a rendering of how your product will work in your target environment.
3
Prototype
With most of our projects, a prototype is produced from the approved renderings generated during the design & development phase.
4
Production
After approval of the prototype, we will fabricate the predetermined quantity of your model, sales kit, exhibit, educational tools, or other solution.
5
Continued Support
Our production system ensures each customer has a designated cart to ensure reproducibility and easy future reorders and support.
Related Case Studies