Forefoot Sales Kits
Utilizing A Two-Sided Approach
Problem
Nextremity Solutions offered a variety of forefoot and midfoot implant solutions through a foot and ankle-focused sales force. They needed to bring those products together in a compact and portable package that could be carried into offices, operating rooms, and dinner meetings.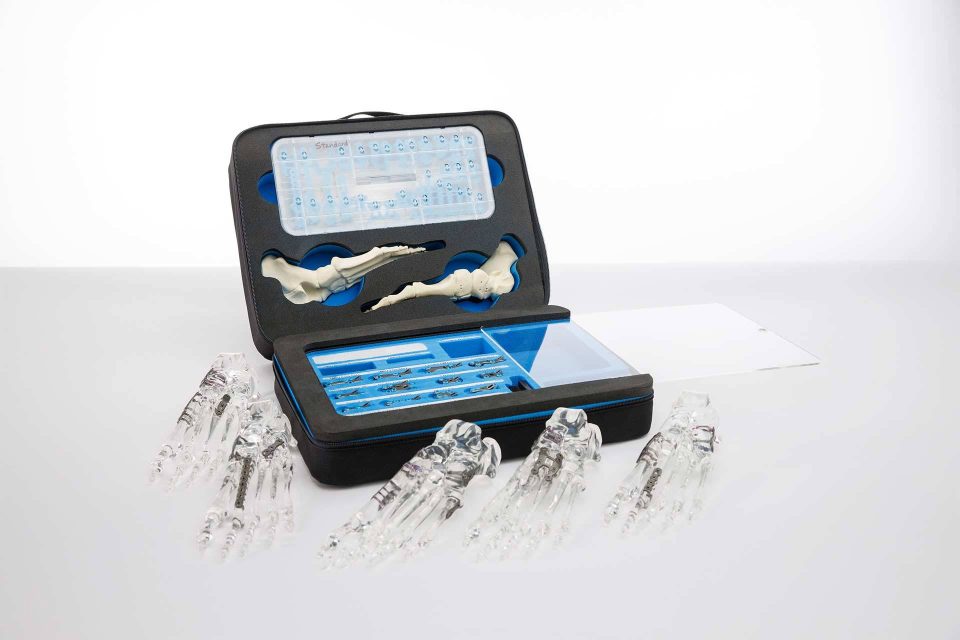 Our Solution
With a two-sided approach, a compact sales kit was developed to contain multiple products in premium foam. Cavities created by our CNC milling machine were designed to the exact width and depth and profile of the contents.
Acrylic boxes with foam inserts were used to prevent the loss of small objects, such as plates, screws, and posts which can easily be misplaced. All are contained by a custom nylon cover that zips the two sides together while keeping the overall dimensions to a minimum.
Great job, team! The models look (and work) very well. Thanks for all the hard work in getting these right. The reps/commercial team love them and are now fighting over them.
Senior Product Manager, Lower Extremities
Related Information