Why Us?
What Makes Us Different
Promoting your brand is at the heart of all we do. We work in the background to make you the hero. We tell your story, not ours. We follow your identity guidelines and create tools that agree with your objectives.
We do tactile tools better than anyone, as OsteoShape's owner, Phil Mercier,  has worked in this arena for decades
Surgeons are hands-on professionals, with a need to understand the fit between anatomy and the devices used. They want to feel how the instruments interact with bone and how your devices result in stable implants. They need to feel the tools working in their hands and the components going together.
We understand those experiences because we have stood in your shoes. Phil has worked with surgeons in the operating room and has been present in exam rooms to hear patients' questions pre-operatively and their feedback post-operatively.
Collaboration
At OsteoShape we have the experience to collaborate. We understand anatomy and how to provide context. With this understanding, we create sales kits, tabletop exhibits, patient education displays, and professional education tools.
Phil's experience in sales, marketing, and training informs his approach to the challenges and solving the problems you face. When you need to introduce new concepts, products, and surgical approaches to surgeons and patients, we have been there before.
In-House Capabilities
Once we understand your needs, we can recommend solutions that leverage our in-house capabilities. They include manual processes, as well as high-tech engineering, CNC machining, and 3D printing.
The physical tools we build reflect our understanding of how tactile feedback plays a critical role in imparting knowledge of surgical devices. We're proud of our speed and agility, moving quickly and efficiently for our clients when they're facing tight deadlines.
Experienced Team Members and External Resources
Our internal team has years of experience building bone models and implant replicas. Using soft tooling, we can mold and cast organic geometries not possible with other methods.
With sophisticated finishing processes like vacuum-metalizing and high-end painting equipment, we can replicate implant finishes at normal size or in highly enlarged versions.
We also understand when to go outside and where to get the best expertise to complement our processes. We work with outside vendors in close geographical proximity and seek out help when necessary in areas such as printing, sewing, and more.
In the end, all of our solutions are made right here in the USA. Your lead times will not be compromised by off-shored componentry.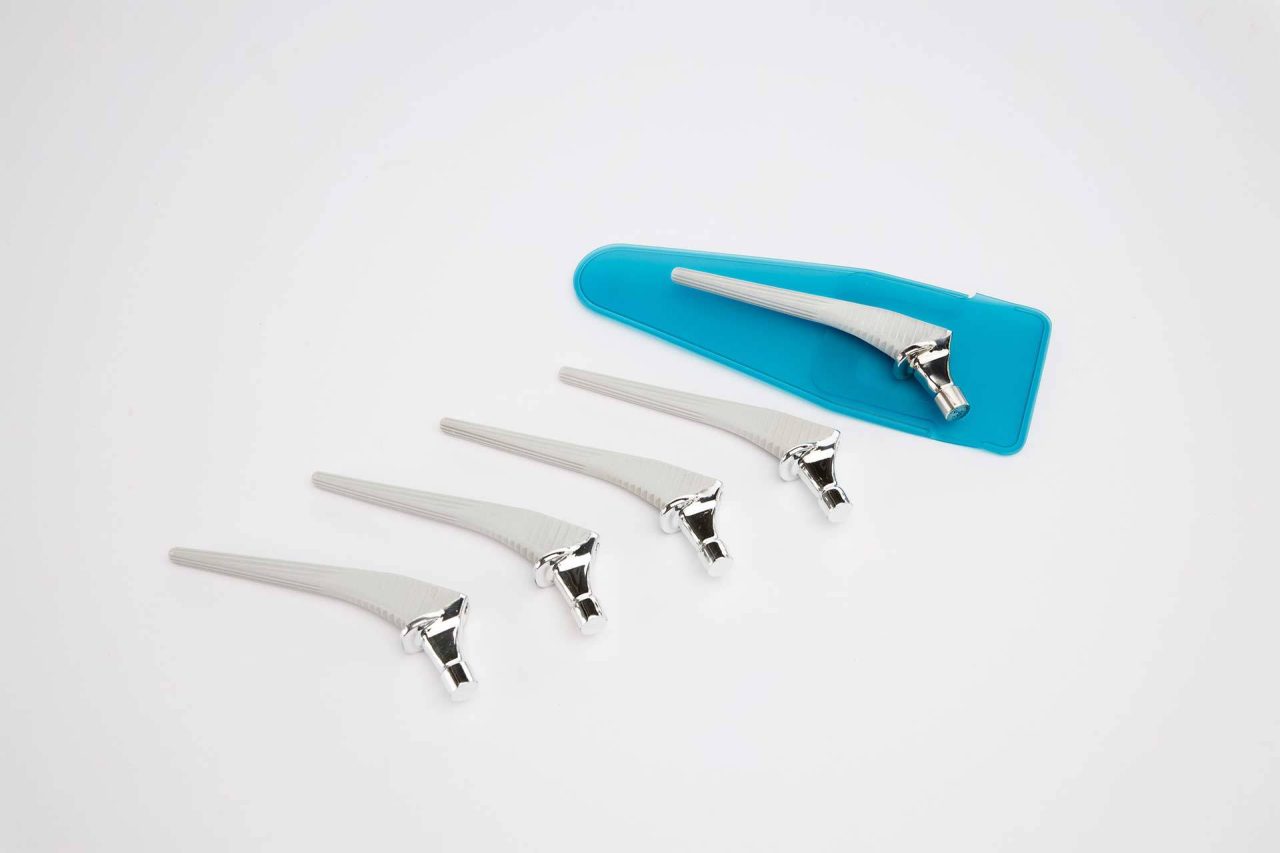 What We Do
We help manufacturers and users of orthopedic implants and devices create physical tools for communicating face-to-face. Our expertise includes sales and marketing, professional education, and training applications, and we are supported by 30+ years of industry experience.