Oversized Implant Models of the Knee
Tactile Trade Show Experience
Problem
A new tibial insert provided additional stability in the medial compartment. Our client wanted trade show visitors to have a tactile experience and to be able to feel the added conformity and biomechanical relationship.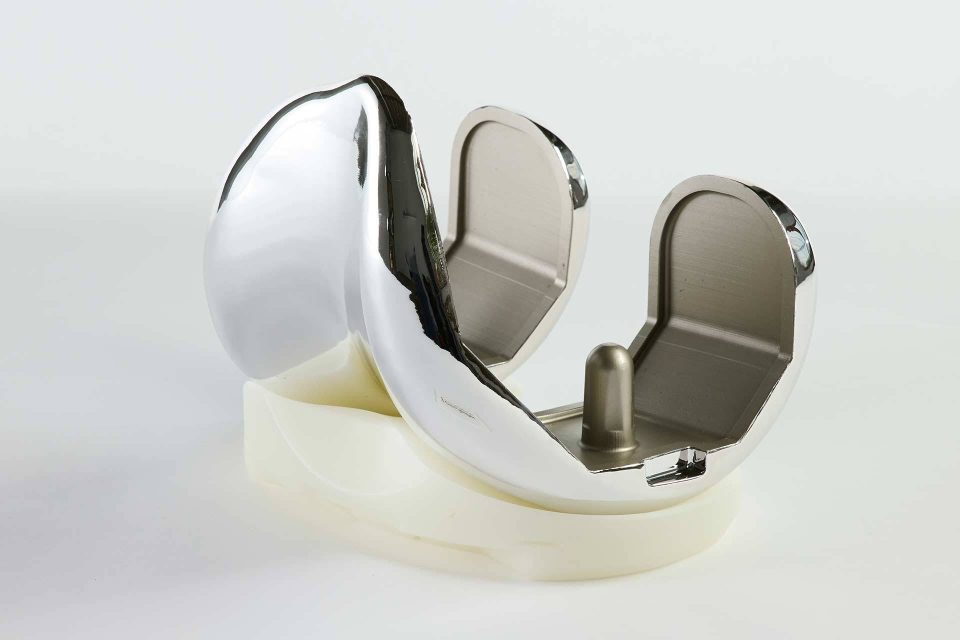 Our Solution
We first printed a highly magnified replica of the femoral and tibial inserts from the customer's CAD files. In making molds of the insert, a color-matched polyethylene insert was molded and cast.
The 3D printed femoral implant was vacuum-metalized to provide a highly polished appearance and the interior surfaces were painted to replicate a grit-blasted finish.
Finally, to avoid movement of the insert on a countertop, we engineered a silicone base to enable vigorous manipulation of the two implants.
Related Information