Hip Stem & Acetabular Cup Replicas
Sales Team Educational Models
Problem
ConforMIS needed to provide examples of their femoral stems and acetabular cups to their sales team members. The models needed to provide an accurate representation of their real implant at a lower cost.
Working with a tight timeframe, they also needed models that would not deplete their limited supply of implants.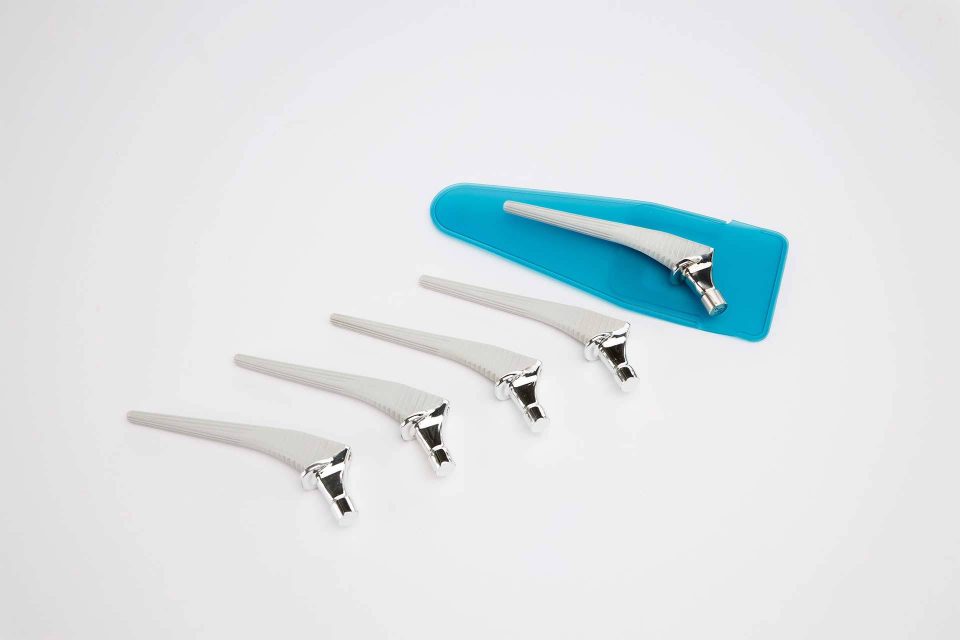 Our Solution
OsteoShape was able to create:
Molded and cast models of the implants that captured the porosity of the ingrowth surfaces and smooth surfaces for articulation.
We used a color-matched painting approach for metals and ceramics, making it difficult to distinguish the real implant from the model.
Vacuum-metalized surfaces in the implant replicas that replicated highly polished surfaces
Oriented lines on the faces of the acetabular cup were painted to mimic those on the actual implant.
The stem color is excellent.
Director of Hip Marketing