Oncology and Salvage Arthroplasty Exhibit
Trade Show Solutions
Problem
LinkBio needed a trade show exhibit to include all the implant solutions offered to orthopedic oncology and complex revision applications in hip and knee replacement.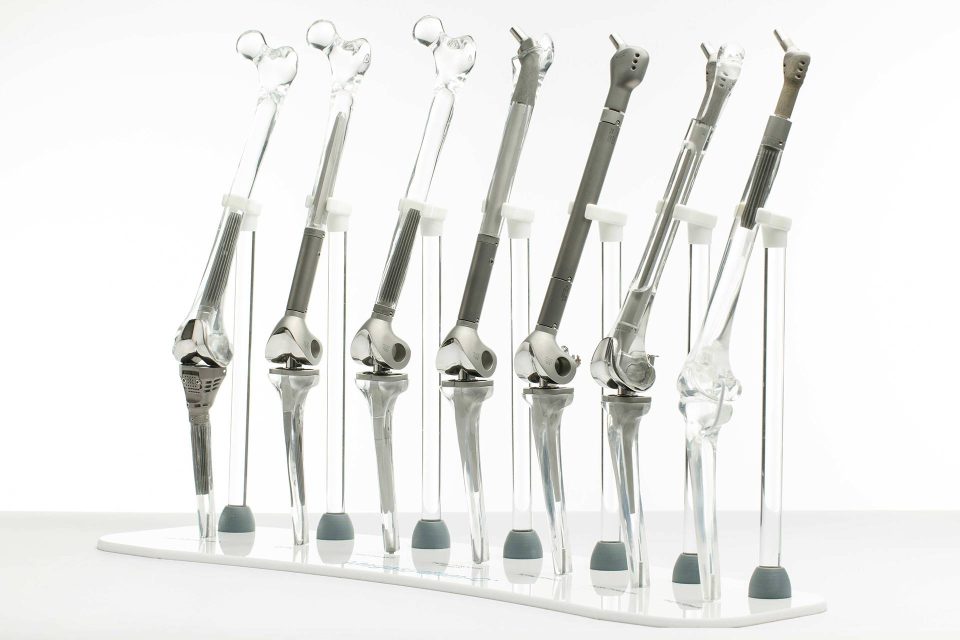 Our Solution
To present the full range of capabilities, Osteoshape created:
Clear acrylic bone models with embedded actual implants (provided by customer)
An exhibit base made from acrylic sheet material with engraved and color-filled graphics depicting LinkBio's branding and descriptions of each model.
Customized mounts to securely position the models onto the exhibit base.
Shipping cases labeled with badges designed to assist with proper storage and the organization of shipping the 14 bone models and the exhibit base assembly.
Again, thank you so much for all your support and for getting the samples in time for AAHKS.  We really appreciate it.
Product Manager